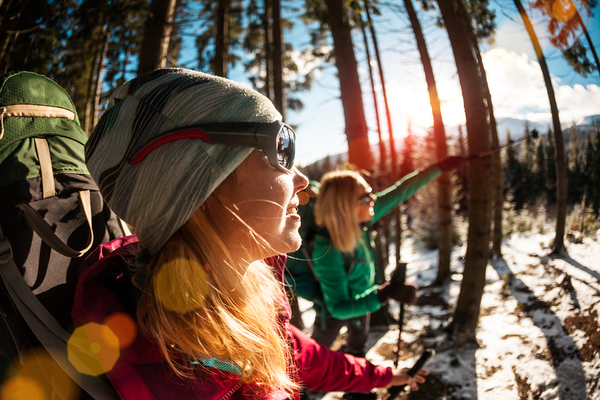 Tips for Getting Outside in the Winter Time
During the winter months, it might seem pretty much impossible to do much of anything but Netflix and couch surf, however, there are still plenty of opportunities to go outdoors and get some fresh air, which is good for your health and wellness in more ways than one.
Instead of exercising in stuffy gyms like everybody else, follow the tips below to take your exercise outdoors, even during the frostier months.
Go Skiing
Skiing is a great way to engage your core and get in touch with mother nature. Whether you ski or board is up to you, just make sure to wear plenty of safety gear and to stay in your lane.
Nature Hikes
Even if it's cold, it's still incredibly rewarding to hike up to a scenic viewpoint to watch the sunrise. Getting outdoors will kick in your body's heat-shock proteins and give you the fresh air and perspective you need to start the day.
Run Outside
Whether it's trail running or running in your neighborhood, take your runs outdoors instead of whiling away on the treadmill for added health benefits.
Chiropractic adjustments are great ways to cap off a wintry day of being active. Contact Community Chiropractic & Acupuncture of Park Slope today to learn more about who we are and what we do.