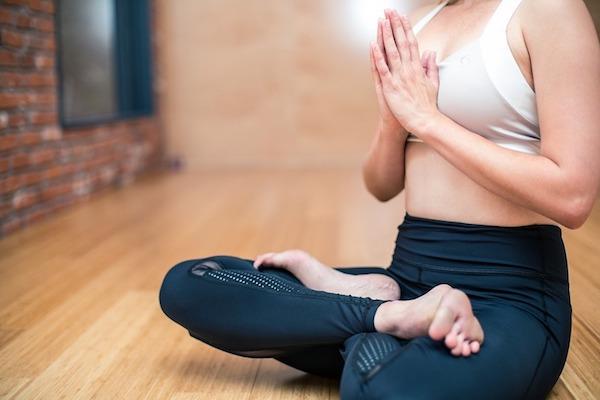 The first part of making exercise easier is establishing motivation
Everyone knows that exercise is good for them, but that is often not a strong enough call to action in of itself. We want to help you get as specific as possible with your exercise motivation. This will help turn the perceived benefit of exercise into a tangible value.
Take, as an example, a white-collar working scenario:
30-60 minute commute each day
Working in an office
In front of a computer for 6-8 hours a day
High stress comes from constant deadlines and performance indicators
Spends free time at the end of the day relaxing with family
Perversely, we perceive that there is little room for the exercise that will prevent the onset of factors including weight gain, spinal degeneration, illness and injury. Instead, we need to think of exercise as our first line of defense. So what really matters to you? Exercise can help you get there.

How to start exercising: a plan to make it easier
Seek activities you actually enjoy: and choose variety. No one is saying you have to start running. If you prefer to swim, play soccer or basketball, then go for it. Anything that gets you moving counts.
Seek to make it a social event: just one friend makes a difference; they hold you accountable and make the perceived physical output less intense.
Do it first thing in the morning or first thing after work: being disciplined about the schedule, and establishing a regular time that you do it each day will help you stay on track.
Keep track of your progress and the real value you are deriving: pay attention to positive signs of progress including increased energy reserves, better sleep, less pain or a happier outlook. This is the fuel for your fire!
Exercise is easier than ever in 2018
From on-the-go apps to at-home youtube series, you can find quality exercise in large or small doses no matter where you are. The only thing that is stopping you is YOU! At Community Chiropractic & Acupuncture of Park Slope, we are dedicated to helping people move more to improve their quality of life. Our natural modalities reduce pain and improve range of motion so that you can focus on the things that really matter in life, like prioritizing your health! Give our office in Park Slope a call to schedule an appointment today.