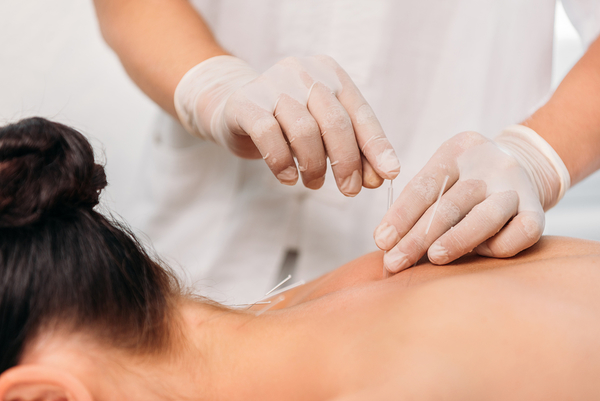 Health Benefits of Acupuncture
Acupuncture is a Traditional Chinese Medicine which aims to balance your yin and yang. These types of medicines also aim to harmonize the flow of Qi through the all of the body's meridians, tissues, and organs.
Traditional Chinese Medicine (TCM) treatments also boost your wellness by promoting spiritual peace, not to mention well-being. TCM and accupuncture provide a safe, drug-free and all-natural path to wellness. An experienced acupuncurist uses clean needle techniques, cupping, moxabustion, Tai-Chi, and Tue Na in order to boost patient wellness and vitality.
Below Community Chiropractic & Acupuncture of Park Slope goes over a few benefits from acupuncture.
Fight Stress
Whether we work a busy job or multiple jobs or take care of a child or multiple children, life stresses can seem like an ongoing onslaught at times. Acupuncture has been proven to lower stress levels, moderate mood, and reduce overall anxiety.
Pain Relief
Whether pain comes from sitting or standing for long periods of time at work, or even from the extracurricular activities we engage in, acupuncture is a drug-free pain relief solutions that also reduces inflammation and swelling.
Less Sick Days
Our acupuncture treatments will help you fight off invading pathogens, boosting the body's immune system in the process. Having acupuncture done while sick can also lessen your duration of being sick and relieve debilitating symptoms that would normally keep you away from your work.
If you'd like to learn more about the health benefits of acupuncture and chiropractic care, contact Community Chiropractic & Acupuncture of Park Slope today.