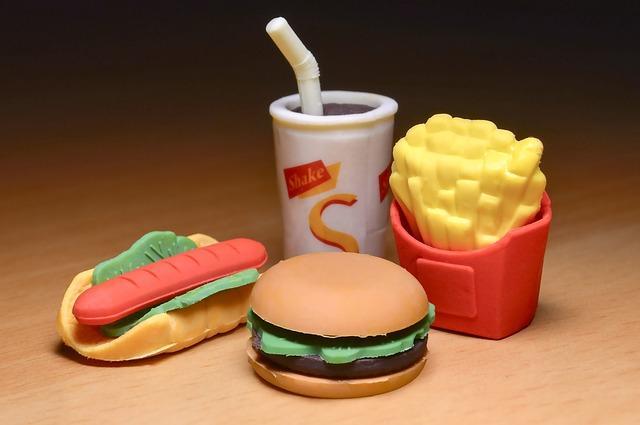 Define: Junk Food
It's the kind of food that gets your mouth watering at the very thought. We can all think of our favorite junk food, but what does the term really entail? From McDonald's to freezer pizza to donuts, junk food is pre-prepared food that has little to no nutritional value. It is usually high in processed ingredients, sugar and bad fats. It is formulated to taste great and treat your brain's reward complex, make you feel full and give you the baseline of nutrition to stay alive but not much more!
Junk food is not your friend
All that sugar:
Spikes blood-sugar levels
Inflames tissues
Raises blood pressure
Raises and drops insulin levels
The fat raises levels of undesirable cholesterol and your risk for type 2 diabetes while the sodium causes your body to retain water, making you feel bloated but also contributing to an enlarged heart muscle.
Balancing out the junk food diet
So you've gone on a junk food bender and you are looking to recover. Don't feel bad- with our on-the-go lifestyle, the drive-thru or ready made meal is almost an essential from time to time. However, it is important to not make this your only source of fuel. Below we have come up with ways to balance a junk-food bender.
Anti-inflammatory ingredients: junk food has a tendency to raise inflammatory markers in the blood, which makes it important to balance this by eating anti-inflammatory ingredients. Adding turmeric to your next stir fry is a great place tos tart.
Water, water, water! to fight inflammation and nourish the cells of your body.
High-fiber foods: to balance blood sugar and optimize the function of your gut.
Healthy starches: rather than the good-for-nothing starches that characterize junk food.
Food is fuel so therefore food should be your friend!
At our office in Park Slope, we are aware of the difficulties inherent in a fast paced lifestyle; we are often at the mercy of the clock which leaves us little room for choice when its time to eat. If eating is a constant challenge, let us help you find the time to eat right and make healthy decisions across the board.
Dr. Karen Thomas, D.C.