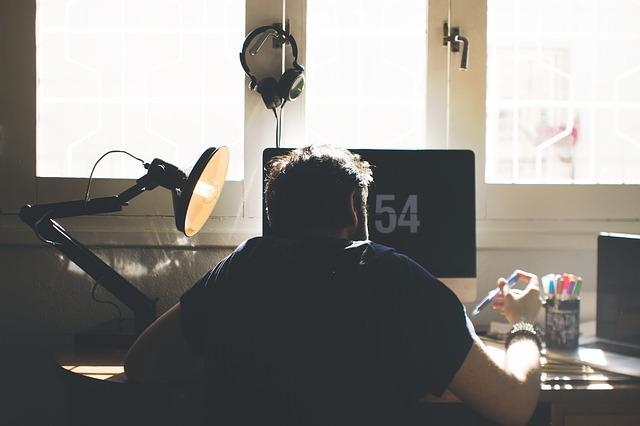 Deskercise is about being a fitness ninja
The first step is realizing how harmful a sit-heavy lifestyle is, especially for your spine. Studies show that even 2.5 hours of vigorous exercise a week does not fully offset the harm done by sitting 70% of every weekday. So let's be sneaky: add in a bit of strengthening and movement without even standing up by deskercising.
When the thought occurs to you, try running through this deskercise checklist.
Ab squeeze: tighten abdominal muscles, hold 5-10 seconds, release. Repeat 15 times.

Glute squeeze: tighten glutes, hold 5-10 seconds, release. Repeat 15 times.

Shoulder shrug: raise shoulders up to ears, hold 5 seconds, let them down. Repeat 10 times.

Neck resistance: Put head in hands and push against it, using neck muscles to resist. Then put hands on back of head and push, using neck muscles to resist in the opposite direction. Hold each for 5 seconds and repeat up to 5 times.

Leg raises: while seated, straighten legs up in the air, hold 5-10 seconds. Repeat 15 times.
You don't have to get up from your chair and you don't even have to stop working. As a chiropractor, I chose to focus on deskercises that target muscle groups in the core, the upper legs and upper back. These are the areas which incur the most stress throughout the work day and will leave you feeling tight. To add some relaxation into the party, practice simultaneous deep breathing to circulate oxygen through all your cells.
Deskercise is about changing attitude.
It's not the be-all, end-all and it should certainly not serve as your sole work out routine. However, it trains your brain and body to appreciate the benefits of a little muscle stimulation during a day of heavy stagnation. This should set you on a trajectory toward moving more and relieving your body from the ill-effects of a sit heavy lifestyle.
Dr. Karen Thomas, D.C.

The posterior chain is a group of oft-neglected, yet crucial muscles that define the backside of your body, including muscles of the lower back, the glutes, hamstrings and calves. Sit-heavy lifestyles conspire to wreak havoc with this muscle chain, leaving our hip flexors and quads shorter and tighter and creating a domino effect which destabilizes the lower back. The glutes are key muscles in this process- when they become weak or inhibited, it is a clear sign that the posterior chain is at least partially compromised. Range of motion must be accounted for somewhere, and the lower back, a region already well known for the burden it supports, is called upon to take on even more responsibility. While rotating and lifting should be done with the hips, many people use their lower backs to initiate these movements, which is a perilous proposition.
No matter the object, whether it be a cat toy or a dumbbell, lifting is an action that should be performed with the legs and not the back. To be more specific, it should begin by sitting or squatting with the hips to lower, then lifting with a hip thrust forward. At Community Chiropractic & Acupuncture, we focus on helping people restore function and range of motion to the posterior chain so that the hips can be fully utilized as the powerful force that they are.
This means relearning what has been lost: proper body mechanics so that you know how to move. This means awareness that sitting for hours on end causes chronic tightness and the shortening of muscles that need to be mobile. This means treating those tight muscles with soft tissue work and, finally, it means strengthening and stretching these muscles regularly to keep them in prime condition so that they don't burden the lower back further. All of these elements will make a difference in pain that is caused by the lower back compensating for muscles that are firing short in the posterior chain.
Dr. Karen Thomas, D.C.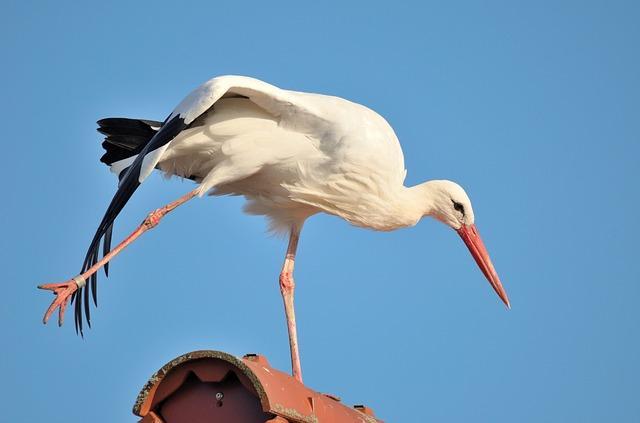 …Well, maybe not just like it. But it is important to remember to stretch on the go. As you pass through each phase of your daily waking life, it is important to remember to keep your muscles moving so that tension does not accumulate. Tension of the muscles and stress/anxiety are inextricably linked in both directions so managing one will help you manage the other. When it comes to adding more stretching into your life, the key is repetition. Instill the thirst for stretching and your body and brain will reward you.
Those of us who spend significant portions of the day in an office chair are the most at risk for energy stangation, muscle tension and spinal degradation. Fight back against this damaging cycle by setting a timer for the top of every hour and taking a break from the chair to stretch it out: you don't even have to get up.
Step 1: Shake your shoulders out. Feel how tightly wound you were after 2 hours of intense computer work? This is how much tension immediately leaves your body when you shake your shoulders.
Step 2: Treat your neck to a bit of flexion and extension, moving your chin down toward chest and up toward the sky. Gently move your ears down to each shoulder until you feel a decent stretch in the opposing side of the neck.
Step 3: Reach for the sky with all your might. Clasp your hands together with palms facing outward and extend your arms upward. Repeat this stretch in front of yourself.
Step 4: Place one leg over the other and gently twist your body in the opposing direction.
Together, these stretches take under 3 minutes out of a work hour. The reward in productivity should be enough to convince your boss. The more you can remember to do them, the better the reward. At your Park Slope Chiropractor, we are all about combatting tension. Call our office to find out ways to break the cycles of stagnation that we all inevitably fall victim to.
Dr. Karen Thomas, D.C., L.Ac.