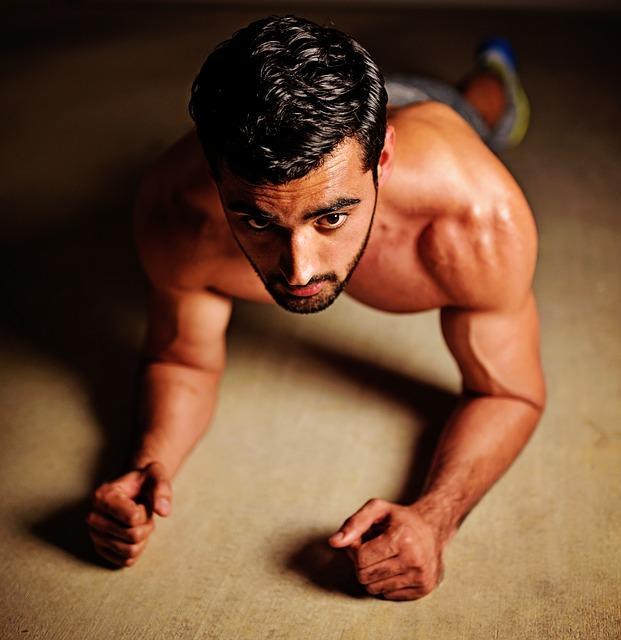 What could be easier than body weight training?
There is no money to be spent, no gym membership or dumbbell set, no need to go anywhere; your only investements are the pounds you already possess and a bit of time out of your day. Chances are you already know the basics of each exercise (a push up for example) and with a bit of planning, you could turn these basic exercises into a full body workout.
Body weight training is efficient
Body weight training is efficient at helping maintain a healthy weight. When combined with light aerobic activity, (i.e. the jumping jack, or a lung jump followed by a jog back), body weight training is one of the most efficeint ways to burn calories.
Some other advantages of body weight training include:
Increasing relative strength

Boosting reactive strength

Encouraging better circulation

Strengthening the core to help with low back pain and posture
These sound exactly like the advantages to be gained from regular weight training! Body weight training works the best in circuits, whereby you move from exercise to exercise without a break and then repeat if possible. This burns calories quick, trains your heart to work at a higher level and boosts Post Exercise Oxygen Consumption, keeping your metabolism elevated for hours after the work out.
Body weight training is compatible with modern lifestyles.
Are you someone who thinks there is not enough time in the day for a full work out? Body weight circuits can be done in as little as 10 minutes in front of the television- now try telling me there isn't enough time in the day. For help optimizing and indeed, modernizing your work out plan to fit into your hectic lifestyle, give our office in Park Slope a call to schedule an appointment today.
Dr. Karen Thomas, D.C., L.Ac.
A more aerobic lifestyle may be the way to a life free of back pain. Swimming, walking and running are great ways to add movement into your life that stops muscles from atrophying and promotes a stronger set of muscles that will protect the longevity of your spine.
But reducing the amount of time spent in a chair is only the tip of the iceberg. Here are some simple stretches you can do that won't cost you a thing, but will increase your well-being greatly.
Pelvic tilting: strengthening the transverse abdominus, a key core muscle that will help improve core stability.
Lay down on your back
Knees bent, hip-width apart
Right hand underneath curve in your back
Press curve of your lower back into the floor (onto your hand)
Hold 5 seconds then release, repeat 10 times.
Hip bridges: strengthening abdominals and transverse abdominus
Start in same position: on back, with knees bent at hip-width
Lift hips until you achieve a straight line between knees and shoulders
Hold for 5 seconds
Slowly reverse motion.
Repeat 5-10 times.
A key way to make your back less vulnerable to injury is to strengthen the core muscles. At your Park Slope Chiropractor, we emphasize core stability to improve spinal longevity. Using simple stretches for short amounts of time every day is a great way to achieve this.
Dr. Karen Thomas, D.C.
Here are some excellent back strengthening exercises to help rehabilitate & strengthen your spinal muscles.
First of all a 20 to 30 min Cardio-Vascular warm-up is imperative. Rowing, biking, jump-rope, swimming, elliptical are all good options.
Next, begin with EXTENSOR muscle work & strengthening. These are the muscles (triceps, latts, quads, buttock & back) that help us stand up straight, with straight arms & legs.
It is always best, whenever possible, to do 'cross-crawl' exercises. This means opposite arm & leg engagement. For example, imagine throwing a javelin – your eyes will be on the hand in extension & you will be standing on the opposite leg. We are designed this way & it is the best way to exercise.
Finally, wind down w/ flexor muscle exercise – only now do you do any biceps, pect & ab work! And finish w/ a few minutes of stretching.
Plan routine work-outs 3 to 4 times a week. Keep a well aligned spine with chiropractic adjustments & enjoy a long & healthy life!
Dr. Karen A. Thomas Park Slope Community Chiropractic & Acupuncture