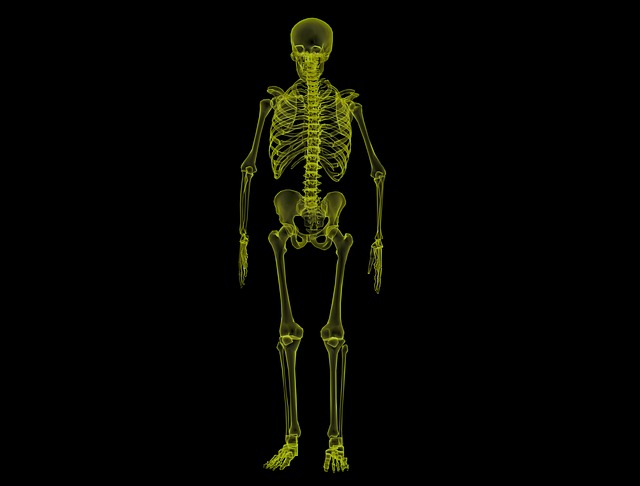 Your spine is always under pressure
Whether you like it or not, the most common positions we adopt during a given day are putting a disproportionate amount of pressure on our spines, and our lumbar vertebrae is where this pressure accumulates! Here are some statistics as measured by the pressure sustained by a lumbar intervertebral disc:
Low pressure: lying on your back: ~25kg of pressure
Medium pressure: standing upright: ~100kg of pressure
High pressure: sitting: ~125kg of pressure
Sitting and standing are made worse by leaning forward and bearing weight, while forward head posture magnifies the pressure of the head on the spinal column by up to 10X for every inch it is held forward. So if there is one thing we can start doing for our spines right away, it is being aware!
---
Relieving lumbar pressure with decompression therapy
There are many ways we can work to prevent the damage that will result from pressure accumulation. Strengthening the core stabilizing muscles and improving our posture are tied for the most important thing we can do to help our lumbar vertebrae- stronger muscles support the burden while better posture reduces the pressure. If your spine is suffering from the effects of too much pressure, i.e. herniated disc, degenerative disc disease, sciatica, nonspecific back pain and nerve compression, decompression therapy can help.
Decompression therapy uses manual and instrument-assisted modalities to stretch the spine and provide healing therapy by doing the following things:
Opening space between the vertebrae
Providing for rehydration of intervertebral discs
Allowing for retraction of bulging disc material
Elongate the spine and provide for spinal realignment
Decompression therapy feels great and provides pain relief and lasting correction of spinal misalignment. If you are interested in using decompression therapy to reverse the accumulative effects of pressure on your spine, give our office a call to schedule an appointment today.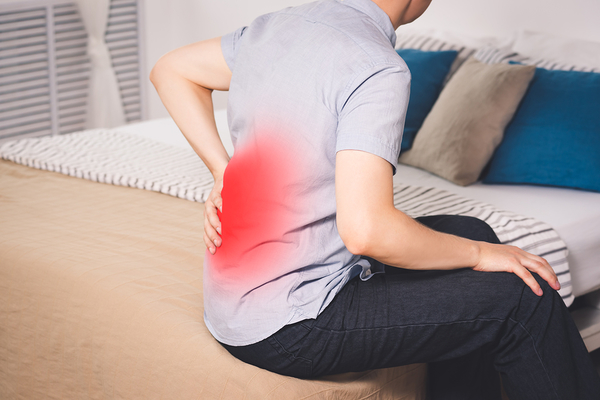 LBP is among the most prolific and life-changing conditions of our time
It can be broken down into two basic constituent categories:
Mechanical pain refers to pain related to the dysfunction of the moving parts of the spine, i.e. facet joints, intervertebral discs, ligaments, and muscles.
Compressive pain refers to pain that is caused when nerves exiting the spinal cord are put under pressure.
Chiropractic is a conservative method of treatment that shows great efficacy in improving the symptoms of both conditions.
Mechanical and Compressive  
For mechanical pain, chiropractic adjustment seeks to address symptoms through mobilization of the spinal joints. Through low-intensity, high-frequency adjustments to the affected region, we restore proper alignment and effect great improvement on the symptoms of mechanical LBP.
For compressive LBP, we use decompression modalities to provide spinal elongation. Stretching the spine and providing manual adjustments to the affected region.
Chiropractic is a conservative form of treatment that seeks to correct the root of the problem with natural methods. We recommend that most cases of non-specific back pain be treated by conservative methods before considering other more invasive methods such as spinal surgery. 
Relief
If you are looking to address spinal pain, whether it be mechanical or compressive in nature or any other type of pain, give our office a call to schedule an appointment today. We are pain specialists who will determine the cause of your spinal dysfunction before setting a course for treatment.
Dr. Karen Thomas and her multilingual staff are always friendly and welcome new patients of all ages.
For directions to our office click here.
At Community Chiropractic & Acupuncture located in Park Slope, Brooklyn 11215, we apply both Eastern and Western medical theory to establish a diagnosis and treatment plan designed specifically for each patient. Our goal is to help our patients enjoy an optimal quality of life with improved physical health, mental well-being and a sense of spiritual tranquility.